About us
THINKING AND WORKING WITH

A 360° VIEW
WE COMBINE
COMPETENCE

WITH

CREATIVITY

"It's always been done that way" is not our approach. At Hamburg Institut, people come together who think alike when it comes to energy issues and who also like to move off the beaten track from time to time. Ideas, exchange and feedback are always welcome here – clear, direct and at eye level.

What drives us? The deep conviction of what we do every day. For the team at Hamburg Institut, climate neutrality and the energy transition are not just a work issue, but also a life issue. Many of our employees are also privately committed to nature and climate protection. Our quota of cyclists is high – we support this with our bicycle leasing offer.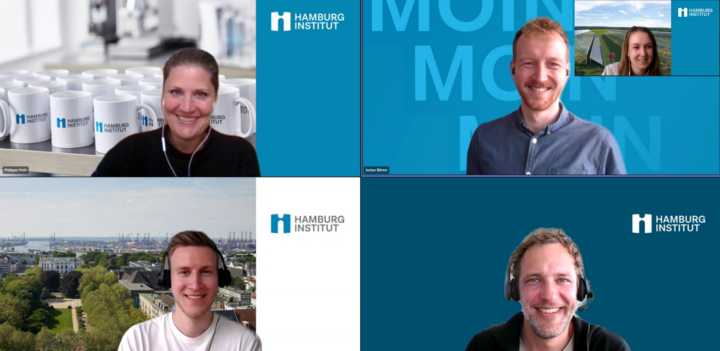 Flexibility
Even though project work with many participants requires a certain amount of "together time", we allow our team flexible, family-friendly working models. This includes part-time contracts as well as the possibility to work in a home office on a proportional basis. We develop agile working methods and expand our professional know-how through further training and internal knowledge exchange.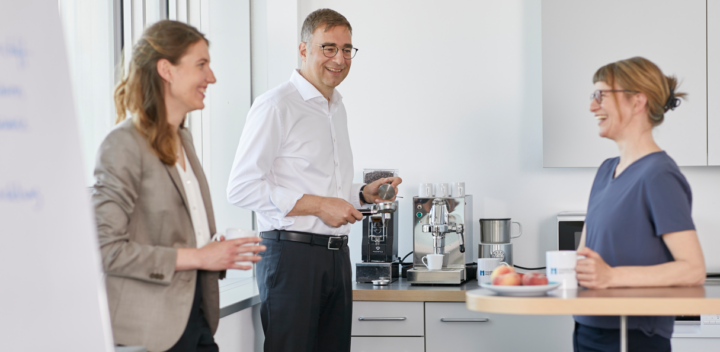 Cooperation
Flat structures and short decision-making channels ensure cooperation that focuses on content rather than hierarchies. We are convinced that the best results are achieved in an open and appreciative working atmosphere. Our institute is distinguished by our wide-ranging personalities and backgrounds – because we know how to combine them optimally for our teamwork.
open for
new perspectives
From our office on the 16th floor of the "Kaiserhof" at Altona railway station, we have the best view of Hamburg from all directions. This panoramic view perfectly suits the way we think and work together. With foresight and always open to new perspectives. Holistic and sustainable. Collaborative and interdisciplinary.

CONTACT
DID WE SPARK YOUR INTEREST?
Meet Hamburg Institut in person
Conferences, lectures, workshops, trade fairs - the team of Hamburg Institut is looking forward to meeting you in person and exchanging ideas with you. We will inform you here as soon as new dates are fixed.