About us
THINKING AND WORKING WITH

A 360° VIEW
WE COMBINE
COMPETENCE

WITH

CREATIVITY

Motivation, curiosity and enthusiasm – the sources from which our team draws its energy are climate-neutral, emission-free and renewable every day. Hamburg Institut thrives on the spirit that working here is more than just a job. We want to make a visible difference with our special skills and personalities.

The feedback from our clients confirms that we are on the right track. With the diverse and in some cases highly specialised competences in our ranks, we have long since ceased to be an insider tip in certain specialist areas – including heat storage, large-scale heat pumps and guarantees of origin – and are now a preferred contact in the energy sector.

Hamburg Institut consists of two companies: The non-profit HIR Hamburg Institut Research gGmbH concentrates on research projects, while HIC Hamburg Institut Consulting GmbH focuses on the consulting business.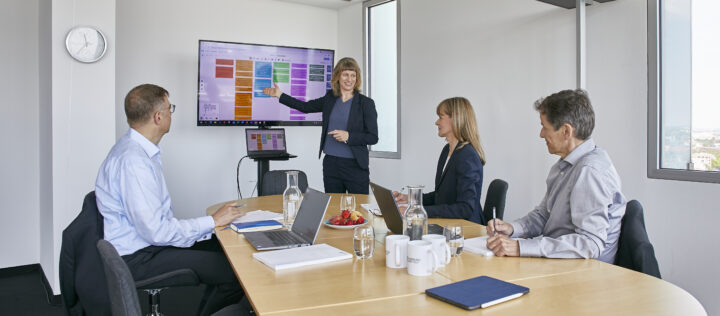 Flexibility
Even though project work with many participants requires a certain amount of "together time", we allow our team flexible, family-friendly working models. This includes part-time contracts as well as the possibility to work in a home office on a proportional basis. We develop agile working methods and expand our professional know-how through further training and internal knowledge exchange.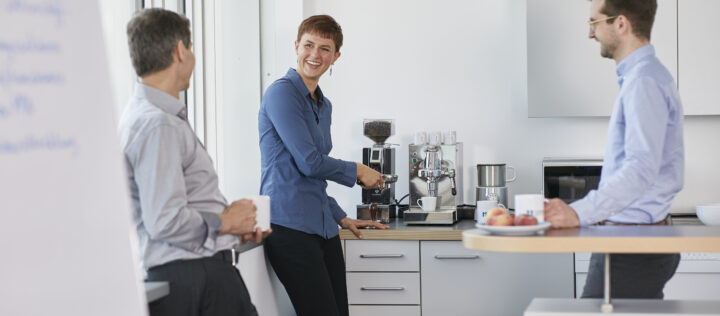 Cooperation
Flat structures and short decision-making channels ensure cooperation that focuses on content rather than hierarchies. We are convinced that the best results are achieved in an open and appreciative working atmosphere. Our institute is distinguished by our wide-ranging personalities and backgrounds – because we know how to combine them optimally for our teamwork.
open for
new perspectives
From our office on the 16th floor of the "Kaiserhof" at Altona railway station, we have the best view of Hamburg from all directions. This panoramic view perfectly suits the way we think and work together. With foresight and always open to new perspectives. Holistic and sustainable. Collaborative and interdisciplinary.

CONTACT
DID WE SPARK YOUR INTEREST?
Meet Hamburg Institut in person
Conferences, lectures, workshops, trade fairs - the team of Hamburg Institut is looking forward to meeting you in person and exchanging ideas with you. We will inform you here as soon as new dates are fixed.
Newsletter: News from Hamburg Institut
We inform you around four times a year about the topics and projects that motivate us.
Are you are interested? Then write to us:
info@hamburg-institut.com