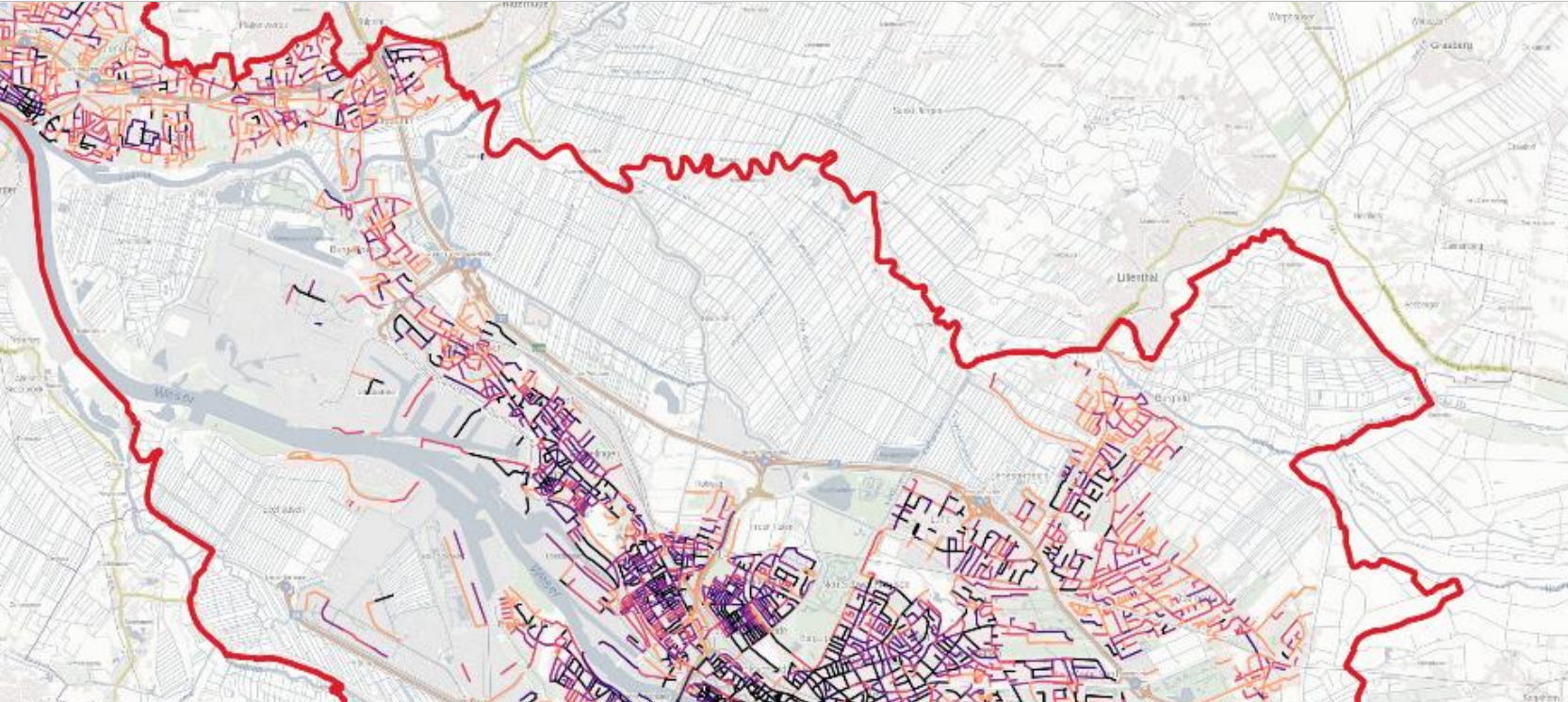 Municipal Heat Planning: AN IMPORTANT Element FOR THE HEAT TRANSITION
Municipalities play a key role in the success of the heat transition. The challenges on the way to climate neutrality are great – which makes it even more important to approach the transformation process in the area of heat supply in a structured and integrated manner. Municipal heating plans form the basis for setting up strategies and measures for a greenhouse gas-neutral heat supply.
Hamburg Institut is very familiar with municipal heating planning, practically as well as scientifically. We provide comprehensive support to municipalities, from the analysis of the existing situation and potential to the target scenario and the heat transition strategy with a catalog of measures, and also advise on funding opportunities.
Sustainable urban development is becoming increasingly important in municipalities. The background to this is the German government's goal of reducing greenhouse gas emissions by at least 65 percent by 2030 compared with 1990 levels. The long-term goal is to achieve greenhouse gas neutrality by 2045. The focus here is on the building sector. It accounts for around 16 percent of Germany's CO2 emissions. To achieve the emission reduction targets that have been set – some German states are even more ambitious than the federal government in this respect – speed and effective measures are needed.
To ensure that measures are target-oriented and economically efficient, not only individual buildings but entire neighborhoods or cities should be addressed. Municipal heating plans are a key instrument for strategically planning and implementing the transformation of urban heating supply. In some German states, municipal heat planning is already mandatory.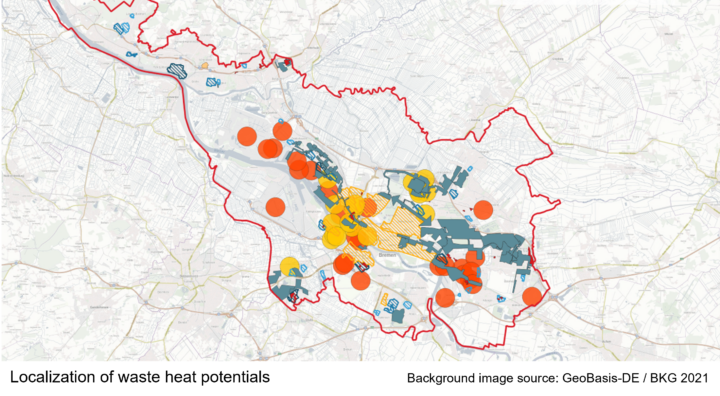 What is the purpose of municipal heat planning?
For communities, municipal heat planning answers two main questions: What is the most cost-effective solution for a climate-neutral heat supply by our target year? And with which specific measures can we achieve this state? In this way, municipal heating plans create planning and investment security for all stakeholders.
In addition to technical solutions, the transformation of the heat supply also requires strategic management and the interlinking of various municipal areas, for example with urban planning. In view of the comprehensive measures that require a political decision and subsequent implementation, an early start to municipal heat planning makes a lot of sense.
It is also advisable to consider several contiguous municipalities jointly across municipal boundaries. Such inter-municipal heat planning allows greater leverage and synergies to be identified and planning processes to be carried out particularly efficiently as a result.
To achieve climate neutrality in the heating sector, these four fields of action are essential:
Reduction of heat demand through energy-efficient building refurbishment
Expansion of heating networks (densification / expansion of district heating, new neighborhood networks)
Decarbonization and conversion of the heating networks through conversion to renewable heat sources and corresponding adaptation of the network periphery
Decarbonization of decentralized heat supply through phase-out of natural gas and heating oil, replacement in particular by heat pumps, supplemented if necessary by fuels based on renewable energies (e.g. biomethane or synthetic methane)
What does municipal heat planning involve?
In the context of municipal heat planning, current data is collected and evaluated, potentials for renewable heat sources are identified and the optimal target scenario is set up based on this. The catalog of measures shows how the target can be achieved and which measures have priority. For the heat planning, the entire city area is considered. Both existing systems, such as the infrastructure, and future-relevant issues, such as the gas network and promising technologies, are taken into account in the concept.
Municipal heat planning – our services
Hamburg Institut deals with the topic of municipal heat planning on a practical as well as on a scientific level. For municipal policy, we present scenarios and options for action on how the goal of a climate-neutral heat supply can be achieved in practice, and what costs are associated with this for the municipalities as well as for the residents. Our reports provide the scientific and energy-economical foundation on which the municipalities can decide on a consistent strategy and concrete measures to implement their climate goal.

Analysis of the current situation
including determination of the heat demand, preparation of an energy and greenhouse gas balance and a spatial representation

Potential analysis
to identify savings potentials and/or local potentials of renewable energies
Carrying out spatial area analyses with the aim of identifying suitable and realizable RE-potentials, based on existing planning specifications
Target scenario
on the basis of the results obtained
Spatially defined representation of the suitability areas, e.g. for priority district heating densification
District heating expansion
Neighborhood heating networks
Decentralized supply solutions

Municipal heat transition strategy
Which instruments and measures should be used to implement the target scenario?
Temporal and spatial localization of measures that lie within the urban sphere of action
Prioritization of measures, development of a city-wide transformation strategy
Presentation of the next steps required for implementation

"Multi-stakeholder process"
Support for the involvement / participation of stakeholders in an accompanying process – parallel to the preparation of the expert report

Further consulting
Municipal heat planning as an ongoing process: How can municipalities appropriately continue and continuously update heat planning?
Accompanying consulting
Training / workshops
How are municipal heat plans funded?
In the course of revising the municipal guidelines, the Federal Ministry of Economics and Climate Protection (BMWK) has made municipal heat planning a funding priority. Since November 1, 2022, municipalities and municipal actors can have the preparation of heat plans funded under the umbrella of the National Climate Initiative (NKI) at attractive conditions. For example, increased funding rates of up to 90 percent in the standard funding rate and up to 100 percent for financially weak municipalities apply in the period until December 31, 2023.
More information on the BMWK Website
DO YOU HAVE QUESTIONS ABOUT MUNICIPAL HEAT PLANNING OR NEED SUPPORT FOR YOUR PROJECT? Talk to US!
Contact
DID WE SPARK YOUR INTEREST?
Meet Hamburg Institut in person
Conferences, lectures, workshops, trade fairs - the team of Hamburg Institut is looking forward to meeting you in person and exchanging ideas with you. We will inform you here as soon as new dates are fixed.