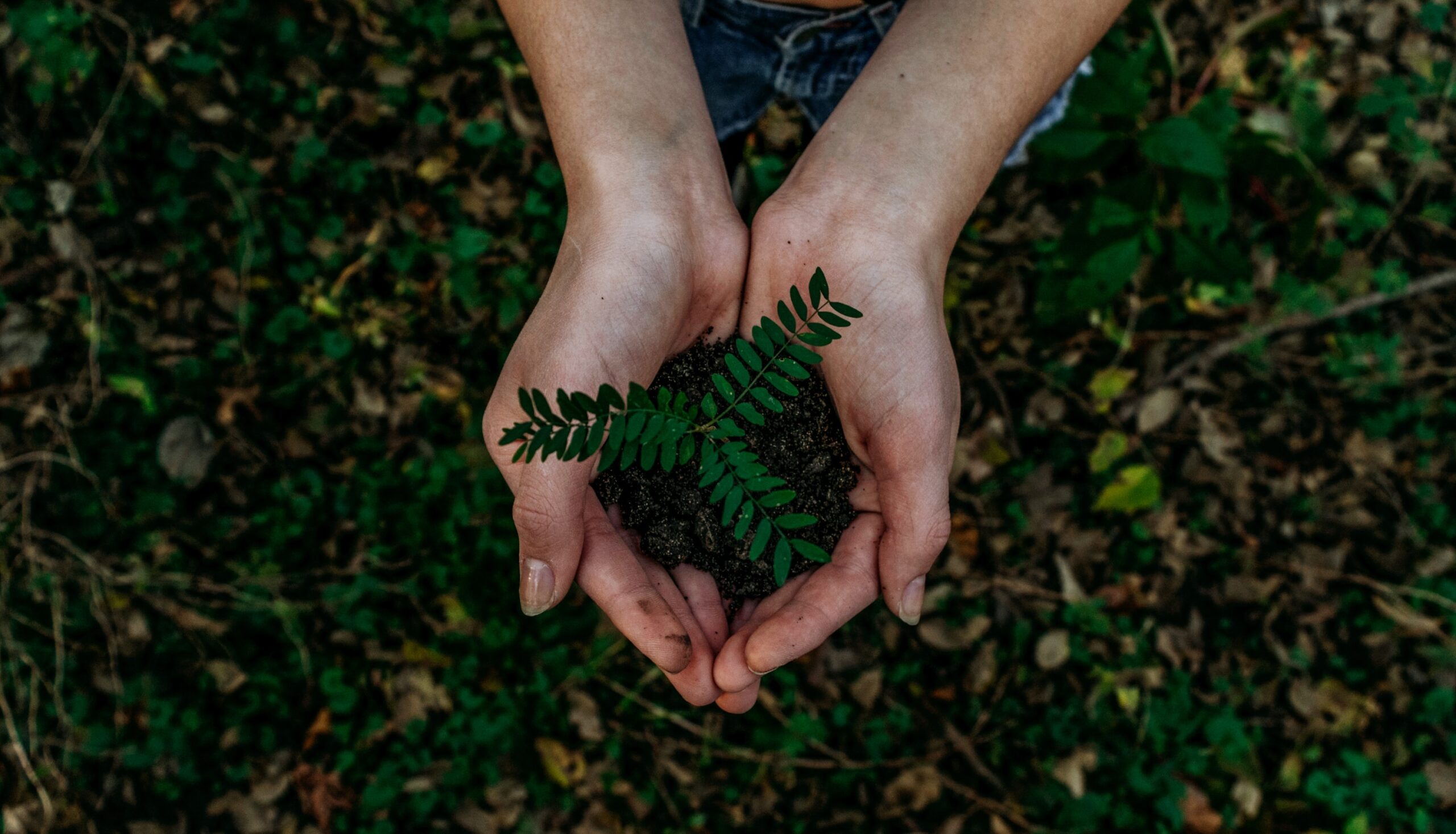 CLIMATE PROTECTION STRATEGIES For MUNICIPALITIES
The German government is aiming for greenhouse gas neutrality by 2045. In practice, this goal is being implemented in the German states, cities and municipalities. Many of them are also pursuing their own, more ambitious climate targets. To turn these into reality, municipal climate protection strategies are the instrument of choice. Hamburg Institut supports cities and municipalities as well as municipal administrations and institutions in setting up and implementing customized concepts.
More and more cities and municipalities are concretizing their efforts and plans for a climate-neutral future. Behind this are often the climate targets of the federal government or the respective states; however, many municipalities also issue their own decarbonization targets. Above all the target figures of the respective political levels of action stands the Paris Climate Agreement, according to which all efforts must be made to limit global warming to 1.5 degrees Celsius.
Regardless of whether the target year is 2045, 2040 or 2035, the key to achieving climate neutrality lies with local citizens and companies. With the help of a wide range of measures, the primary aim is to reduce greenhouse gas emissions. The levers for this include various sectors such as mobility/transport, private households and industry, the service sector and municipal administrations. Administrations in particular act as role models for urban society by making legal requirements the benchmark for their own actions.
Sectors OF THE MUNICIPAL GREENHOUSE GAS ACCOUNTING ACCORDING TO BISKO

Broad experience
Hamburg Institut offers comprehensive expertise and can already look back on a large number of references. These include extensive consulting mandates on climate neutrality for the cities of Berlin, Munich, Leipzig, Oldenburg, Osnabrück, Buchholz in der Nordheide, Rostock, Bremen, Neustadt in Holstein and the Hannover region. At the state level, the integrated energy and climate protection concept for Baden-Württemberg, which we initially drafted about ten years ago, should be highlighted, as well as various consulting mandates for the City of Hamburg. Similar conceptual and regulatory advice on climate neutrality was provided for the states of Thuringia and Schleswig-Holstein.
STEP BY STEP to a MUNICIPAL CLIMATE PROTECTION STRATEGY
The path to a municipal climate protection strategy usually involves the following steps. Depending on the initial situation on site – for example, if a municipality has already carried out preliminary work such as drawing up a greenhouse gas (GHG) balance sheet – we put these together to form a service package that meets the individual needs.

Preparation of a greenhouse gas balance
Before the strategy for the reduction of greenhouse gases (GHG) can be implemented, the status quo of stationary and mobile final energy consumption must be determined and presented. The so-called BISKO standard, short for the German "Bilanzierungssystematik kommunal", is used to create the GHG balance. This ensures a consistent and thus comparable procedure for recording GHG emissions within the urban area (final energy-based territorial balance).
In addition to the preparation of a BISKO baseline balance, which includes energy-related GHG emissions, our range of services also includes the balancing of non-energy emissions from the areas of agriculture, land use (LULUCF), waste/wastewater management and industry.

Carrying out a potential analysis
Within the scope of the potential analysis, the existing potentials in the city area are quantified in essential areas such as power generation (photovoltaics, wind power), heat grids, energy efficiency, mobility (modal split, drive change), etc. – an important preliminary work for the derivation of scenarios as well as the preparation of the action plan.

Calculation of scenarios
To define the target year of climate neutrality more reliably or to check the achievability of a target year, possible changes in the individual sectors with regard to the development of final energy consumption and GHG emissions are simulated and shown on the basis of various factors and framework conditions. Our approach is to make very ambitious, yet realistic assumptions in the scenario calculation with regard to behavioral changes, renovation rates, energy source changes, etc. In this way, milestones can be derived from the scenario analysis with regard to the reduction path.
Hamburg Institut uses its own scenario tool, which works with scientifically based assumptions and can be adapted with regard to the individual potentials of the municipalities. In addition to the calculation of an ambitious climate protection scenario, which shows municipality-specific potentials and assumes maximum ambition, we also offer the presentation of a trend scenario, which shows a "business-as-usual" scenario and is oriented towards higher-level trends.

Preparation of a plan of action
Based on preliminary work such as GHG balance and potential analysis, effective climate protection measures are defined in all fields of action. The focus is on the most important measures in terms of their reduction potential in the direct sphere of influence of the city. However, other target groups and actors are also addressed, such as local energy suppliers, housing and transport companies, and local businesses. The measures make use of a broad mix of instruments – be it regulatory law, subsidies, public relations work or guidelines. After all, many instruments are needed for effective climate protection. With our expertise in funding programs, administrative organization and legal issues, we provide targeted advice. The measures are located in terms of time and space, prioritized, assigned in terms of content and actor-specific, and transferred to a city-wide transformation strategy.

Stakeholder participation
An accompanying concept for stakeholder participation is essential in order to involve the various stakeholders (e.g. city and district administration, municipal council, municipal utilities, chamber of industry and commerce, chamber of crafts, neighboring cities if applicable, established private sector) and the public at an early stage in the interests of the greatest possible acceptance.
We also support the ongoing process, for example by organizing committee and council meetings.

Monitoring concepts
The municipal climate protection strategy is not a one-time, self-contained process, but an ongoing process. It lives with the initiated changes and grows with the wealth of knowledge and experience.
Therefore, subsequent monitoring should be planned from the very beginning. This is the only way to reliably check the effectiveness of the measures implemented – and to refine them if necessary.
References: FOCUS ON EMISSIONS REDUCTION
We have already advised numerous municipalities and institutions or continue to accompany them on their way to climate neutrality. The spectrum of climate protection strategies ranges from small to medium-sized cities to metropolises.

City of Munich
The Bavarian state capital Munich is aiming for climate neutrality by 2035; the city administration plans to achieve this by 2030 already. As part of the expert report "Climate Neutral Munich 2035," Hamburg Institut and project partners have presented a comprehensive collection of over 250 climate protection measures. The most important fields for Munich's climate protection policy: a CO2-free heat supply with climate-neutral district heating, geothermal energy, the energy-efficient refurbishment of buildings, and climate-friendly mobility with electromobility and a strong public transport system.

City of Osnabrück
The city of Osnabrück wants to be climate-neutral by 2040 at the latest, the local government already by 2030. In order to identify the potentials and measures necessary for this, Hamburg Institut is preparing a pioneer concept for climate protection. A strategy for action is being developed in several work packages, underpinned by concrete measures across all sectors. In order to achieve broad social acceptance and support, as many stakeholders as possible will be involved at an early stage.

City of Oldenburg
In order to support the city of Oldenburg in its goal of "climate neutrality 2035", Hamburg Institut was commissioned to develop a robust and professionally evaluated catalog of climate protection measures. In addition to the most emission-intensive fields of action – electricity, heat and mobility – the action plan also addressed waste management as well as procurement, consumption and nutrition. In addition, the feasibility of the measures was examined and options in the area of compensation were presented.
Kontakt
Did we spark your Interest?
Meet Hamburg Institut in person
Conferences, lectures, workshops, trade fairs - the team of Hamburg Institut is looking forward to meeting you in person and exchanging ideas with you. We will inform you here as soon as new dates are fixed.